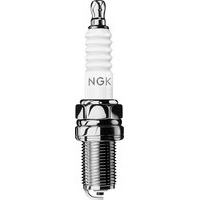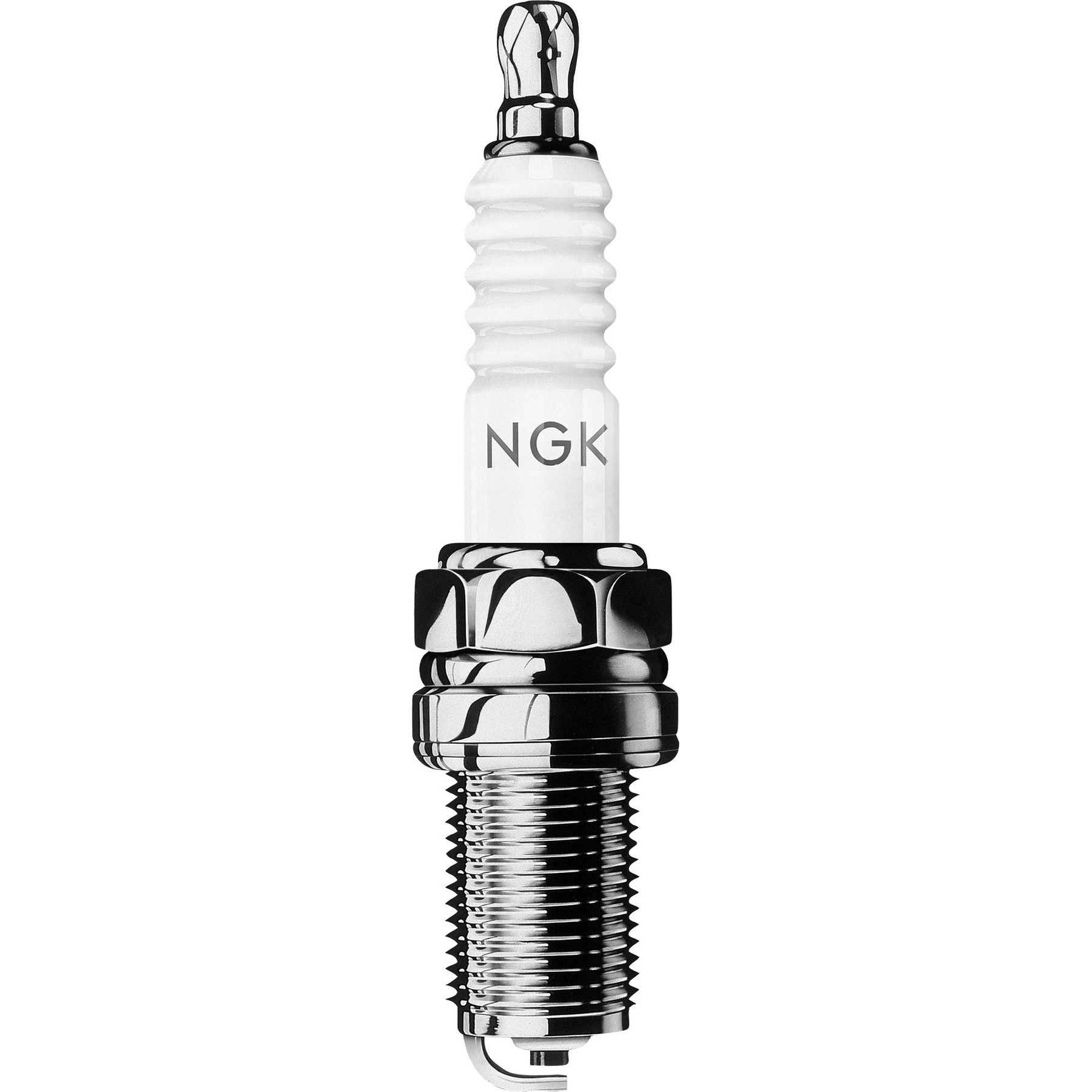 The item is in stock and will be delivered in 2-4 working days. Note: Stocks are updated online every hour on working days from 7 a.m. to 8 p.m., so there is a good chance that the products are available if they appear online.
Available
Free delivery on orders over £199.00
2 year return policy
Fast Delivery
Go to currency converter
Please select the desired exchange rate* and enter an amount.
* The source of the exchange rate is the European Central Bank. (As at 03.04.2020). The exchange rate is for information purposes only; it does not provide binding prices for an exchange. In practice, for individual exchanges, the prices for buying and selling currencies can deviate to a greater or lesser extent from these rates – depending on the country, financial institution or bureau de change and also the method of payment. The conversion is given as an indication only.
NGK Spark Plug
NGK SPARK PLUGS
Spark plugs from NGK are a guarantee of premium quality!
More than 90% of all Japanese motorcycles are factory-fitted with NGK products!
A spark plug may seem a rather humble component, but its effect on consumption, startability and engine performance is huge. Vehicle manufacturers conduct exhaustive tests to find the optimal spark plug for a particular bike, so be sure to adhere to the factory specification!
All spark plugs marked "R" have an integrated 5 kOhm interference-suppression resistor, which is only necessary if 5 kOhm suppressor caps are not already used. In general, 5 kOhm suppression per cylinder is sufficient; more than 10 kOhm can reduce spark ignition energy.
If you are having trouble finding the right spark plug for your vehicle, please use our product listing under "My Bike" (top navigation bar)!
IMPORTANT NOTE: Before (!) you purchase and before (!) you install spark plugs, you must always ensure that the spark plugs you have chosen exactly meet all the requirements and criteria in the manufacturer's manual! If you cannot find your owner's manual, contact your local motorcycle workshop or the motorcycle manufacturer! Only use products and specifications approved for your vehicle! Failure to do so can cause serious damage to your vehicle, for which we reject all responsibility and liability in advance!
Manufacturer details: NGK
No.1 on the street, in motorsport and in series production

NGK puts the spark in your motorbike. The Japanese spark plug manufacturer is committed to research and development. That's why NGK has become the OEM for a large number of renowned car and motorbike makers. The big names in racing, too, choose technology from the global market leader.

QUALITY MADE IN JAPAN!
This product has been imported from Japan! The latest technology and continuous production monitoring are just two of the factors that ensure you are offered a top-quality product.
Product
Order no.
Availability
Price
Actions
NGK B-6L - SPARK PLUG
10038196

The item is in stock and will be delivered in 2-4 working days. Note: Stocks are updated online every hour on working days from 7 a.m. to 8 p.m., so there is a good chance that the products are available if they appear online.

Available

£3.51 1
NGK B9HCS - SPARK PLUG
10038119

The item is in stock and will be delivered in 2-4 working days. Note: Stocks are updated online every hour on working days from 7 a.m. to 8 p.m., so there is a good chance that the products are available if they appear online.

Available

£7.02 1
NGK BCPR7ET - SPARK PLUG
10035344

The item is in stock and will be delivered in 2-4 working days. Note: Stocks are updated online every hour on working days from 7 a.m. to 8 p.m., so there is a good chance that the products are available if they appear online.

Available

£7.02 1
NGK BPR8HS - SPARK PLUG
10035061

The item is in stock and will be delivered in 2-4 working days. Note: Stocks are updated online every hour on working days from 7 a.m. to 8 p.m., so there is a good chance that the products are available if they appear online.

Available

£6.14 1
NGK CPR6EA-9 - SPARK PLUG
10035085

The item is in stock and will be delivered in 2-4 working days. Note: Stocks are updated online every hour on working days from 7 a.m. to 8 p.m., so there is a good chance that the products are available if they appear online.

Available

£7.02 1
NGK CR8EH-9S - SPARK PLUG
10035430

The item is in stock and will be delivered in 2-4 working days. Note: Stocks are updated online every hour on working days from 7 a.m. to 8 p.m., so there is a good chance that the products are available if they appear online.

Available

£8.78 1
NGK ER9EH-N - SPARK PLUG
10038197

This product is available at week 17.
Current calendar week: 15

Available as of calendar week 17

£20.20 1
NGK IFR7L11 SPARK - PLUG
10038756

The item is in stock and will be delivered in 2-4 working days. Note: Stocks are updated online every hour on working days from 7 a.m. to 8 p.m., so there is a good chance that the products are available if they appear online.

Available

£24.59 1
NGK LMAR8A-9 - SPARK PLUG
10038757

The item is in stock and will be delivered in 2-4 working days. Note: Stocks are updated online every hour on working days from 7 a.m. to 8 p.m., so there is a good chance that the products are available if they appear online.

Available

£18.44 1
NGK LMAR9G - SPARK PLUG
10038034

The item is in stock and will be delivered in 2-4 working days. Note: Stocks are updated online every hour on working days from 7 a.m. to 8 p.m., so there is a good chance that the products are available if they appear online.

Available

£23.71 1
NGK SPARK PLUG - B10EG
10038075

The item is in stock and will be delivered in 2-4 working days. Note: Stocks are updated online every hour on working days from 7 a.m. to 8 p.m., so there is a good chance that the products are available if they appear online.

Available

£7.90 1
NGK SPARK PLUG - B6ES
10038186

The item is in stock and will be delivered in 2-4 working days. Note: Stocks are updated online every hour on working days from 7 a.m. to 8 p.m., so there is a good chance that the products are available if they appear online.

Available

£3.51 1
NGK SPARK PLUG - B9HS-10
10038126

The item is in stock and will be delivered in 2-4 working days. Note: Stocks are updated online every hour on working days from 7 a.m. to 8 p.m., so there is a good chance that the products are available if they appear online.

Available

£3.51 1
NGK SPARK PLUG - BCPR6ET
10038188

The item is in stock and will be delivered in 2-4 working days. Note: Stocks are updated online every hour on working days from 7 a.m. to 8 p.m., so there is a good chance that the products are available if they appear online.

Available

£7.02 1
NGK SPARK PLUG - BKR5E-11
10038110

The item is in stock and will be delivered in 2-4 working days. Note: Stocks are updated online every hour on working days from 7 a.m. to 8 p.m., so there is a good chance that the products are available if they appear online.

Available

£4.38 1
NGK SPARK PLUG - BKR6E-11
10038096

The item is in stock and will be delivered in 2-4 working days. Note: Stocks are updated online every hour on working days from 7 a.m. to 8 p.m., so there is a good chance that the products are available if they appear online.

Available

£4.38 1
NGK SPARK PLUG - BKR8E-11
10038106

The item is in stock and will be delivered in 2-4 working days. Note: Stocks are updated online every hour on working days from 7 a.m. to 8 p.m., so there is a good chance that the products are available if they appear online.

Available

£6.14 1
NGK SPARK PLUG - BPR6ES-11
10038109

The item is in stock and will be delivered in 2-4 working days. Note: Stocks are updated online every hour on working days from 7 a.m. to 8 p.m., so there is a good chance that the products are available if they appear online.

Available

£4.38 1
NGK SPARK PLUG - BR10ES
10038192

The item is in stock and will be delivered in 2-4 working days. Note: Stocks are updated online every hour on working days from 7 a.m. to 8 p.m., so there is a good chance that the products are available if they appear online.

Available

£5.26 1
NGK SPARK PLUG - BR5ES
10038092

The item is in stock and will be delivered in 2-4 working days. Note: Stocks are updated online every hour on working days from 7 a.m. to 8 p.m., so there is a good chance that the products are available if they appear online.

Available

£6.14 1
NGK SPARK PLUG - BUHX
10038120

The item is in stock and will be delivered in 2-4 working days. Note: Stocks are updated online every hour on working days from 7 a.m. to 8 p.m., so there is a good chance that the products are available if they appear online.

Available

£6.14 1
NGK SPARK PLUG - C7E
10035068

The item is in stock and will be delivered in 2-4 working days. Note: Stocks are updated online every hour on working days from 7 a.m. to 8 p.m., so there is a good chance that the products are available if they appear online.

Available

£7.02 1
NGK SPARK PLUG - C8HSA
10035028

The item is in stock and will be delivered in 2-4 working days. Note: Stocks are updated online every hour on working days from 7 a.m. to 8 p.m., so there is a good chance that the products are available if they appear online.

Available

£6.14 1
NGK SPARK PLUG - CPR6EA-9S
10038097

The item is in stock and will be delivered in 2-4 working days. Note: Stocks are updated online every hour on working days from 7 a.m. to 8 p.m., so there is a good chance that the products are available if they appear online.

Available

£5.26 1
NGK SPARK PLUG - CR6E
10038183

The item is in stock and will be delivered in 2-4 working days. Note: Stocks are updated online every hour on working days from 7 a.m. to 8 p.m., so there is a good chance that the products are available if they appear online.

Available

£8.78 1
NGK SPARK PLUG - CR7EKA
10038181

The item is in stock and will be delivered in 2-4 working days. Note: Stocks are updated online every hour on working days from 7 a.m. to 8 p.m., so there is a good chance that the products are available if they appear online.

Available

£10.53 1
NGK SPARK PLUG - CR9EIB-9
10038187

The item is in stock and will be delivered in 2-4 working days. Note: Stocks are updated online every hour on working days from 7 a.m. to 8 p.m., so there is a good chance that the products are available if they appear online.

Available

£16.68 1
NGK SPARK PLUG - CR9EK
10035142

The item is in stock and will be delivered in 2-4 working days. Note: Stocks are updated online every hour on working days from 7 a.m. to 8 p.m., so there is a good chance that the products are available if they appear online.

Available

£10.53

1 £8.78 1
NGK SPARK PLUG - DPR8Z
10038194

The item is in stock and will be delivered in 2-4 working days. Note: Stocks are updated online every hour on working days from 7 a.m. to 8 p.m., so there is a good chance that the products are available if they appear online.

Available

£7.02 1
NGK SPARK PLUG - DR8HS
10038095

The item is in stock and will be delivered in 2-4 working days. Note: Stocks are updated online every hour on working days from 7 a.m. to 8 p.m., so there is a good chance that the products are available if they appear online.

Available

£4.38 1
NGK SPARK PLUG - ER8EH-N
10038093

The item is in stock and will be delivered in 2-4 working days. Note: Stocks are updated online every hour on working days from 7 a.m. to 8 p.m., so there is a good chance that the products are available if they appear online.

Available

£20.20 1
NGK SPARK PLUG - ER9EH
10038099

The item is in stock and will be delivered in 2-4 working days. Note: Stocks are updated online every hour on working days from 7 a.m. to 8 p.m., so there is a good chance that the products are available if they appear online.

Available

£24.59 1
NGK SPARK PLUG - ER9EH-6N
10038185

The item is in stock and will be delivered in 2-4 working days. Note: Stocks are updated online every hour on working days from 7 a.m. to 8 p.m., so there is a good chance that the products are available if they appear online.

Available

£20.20 1
NGK SPARK PLUG - IFR5L11
10038114

The item is in stock and will be delivered in 2-4 working days. Note: Stocks are updated online every hour on working days from 7 a.m. to 8 p.m., so there is a good chance that the products are available if they appear online.

Available

£27.22 1
NGK SPARK PLUG - IFR9H11
10038107

The item is in stock and will be delivered in 2-4 working days. Note: Stocks are updated online every hour on working days from 7 a.m. to 8 p.m., so there is a good chance that the products are available if they appear online.

Available

£27.22 1
NGK SPARK PLUG - ILZKAR7B11
10038134

The item is in stock and will be delivered in 2-4 working days. Note: Stocks are updated online every hour on working days from 7 a.m. to 8 p.m., so there is a good chance that the products are available if they appear online.

Available

£28.98 1
NGK SPARK PLUG - IZFR6F11
10038138

The item is in stock and will be delivered in 2-4 working days. Note: Stocks are updated online every hour on working days from 7 a.m. to 8 p.m., so there is a good chance that the products are available if they appear online.

Available

£36.01 1
NGK SPARK PLUG - KR8C-G
10038027

The item is in stock and will be delivered in 2-4 working days. Note: Stocks are updated online every hour on working days from 7 a.m. to 8 p.m., so there is a good chance that the products are available if they appear online.

Available

£7.90 1
NGK SPARK PLUG - LKAR8A-9
10038144

The item is in stock and will be delivered in 2-4 working days. Note: Stocks are updated online every hour on working days from 7 a.m. to 8 p.m., so there is a good chance that the products are available if they appear online.

Available

£14.93 1
NGK SPARK PLUG - LKAR8AI-9
10038178

The item is in stock and will be delivered in 2-4 working days. Note: Stocks are updated online every hour on working days from 7 a.m. to 8 p.m., so there is a good chance that the products are available if they appear online.

Available

£21.08 1
NGK SPARK PLUG - LKAR9BI-10
10038035

The item is in stock and will be delivered in 2-4 working days. Note: Stocks are updated online every hour on working days from 7 a.m. to 8 p.m., so there is a good chance that the products are available if they appear online.

Available

£16.68 1
NGK SPARK PLUG - LKAR9BI9
10038175

The item is in stock and will be delivered in 2-4 working days. Note: Stocks are updated online every hour on working days from 7 a.m. to 8 p.m., so there is a good chance that the products are available if they appear online.

Available

£21.08 1
NGK SPARK PLUG - LMAR7DI-10
10038036

The item is in stock and will be delivered in 2-4 working days. Note: Stocks are updated online every hour on working days from 7 a.m. to 8 p.m., so there is a good chance that the products are available if they appear online.

Available

£16.68 1
NGK SPARK PLUG - LMAR8AI-10
10038039

The item is in stock and will be delivered in 2-4 working days. Note: Stocks are updated online every hour on working days from 7 a.m. to 8 p.m., so there is a good chance that the products are available if they appear online.

Available

£13.17 1
NGK SPARK PLUG - LMAR8AI-8
10038038

The item is in stock and will be delivered in 2-4 working days. Note: Stocks are updated online every hour on working days from 7 a.m. to 8 p.m., so there is a good chance that the products are available if they appear online.

Available

£13.17 1
NGK SPARK PLUG - LMAR8EI-7
10038182

The item is in stock and will be delivered in 2-4 working days. Note: Stocks are updated online every hour on working days from 7 a.m. to 8 p.m., so there is a good chance that the products are available if they appear online.

Available

£13.17 1
NGK SPARK PLUG - LMAR8F-9
10038179

The item is in stock and will be delivered in 2-4 working days. Note: Stocks are updated online every hour on working days from 7 a.m. to 8 p.m., so there is a good chance that the products are available if they appear online.

Available

£17.56 1
NGK SPARK PLUG - LMAR8G
10038118

The item is in stock and will be delivered in 2-4 working days. Note: Stocks are updated online every hour on working days from 7 a.m. to 8 p.m., so there is a good chance that the products are available if they appear online.

Available

£15.80 1
NGK SPARK PLUG - LMAR8J-9E
10038037

The item is in stock and will be delivered in 2-4 working days. Note: Stocks are updated online every hour on working days from 7 a.m. to 8 p.m., so there is a good chance that the products are available if they appear online.

Available

£12.29 1
NGK SPARK PLUG - LMAR9AI-10
10038148

The item is in stock and will be delivered in 2-4 working days. Note: Stocks are updated online every hour on working days from 7 a.m. to 8 p.m., so there is a good chance that the products are available if they appear online.

Available

£23.71 1
NGK SPARK PLUG - LMDR10A-JS
10038088

The item is in stock and will be delivered in 2-4 working days. Note: Stocks are updated online every hour on working days from 7 a.m. to 8 p.m., so there is a good chance that the products are available if they appear online.

Available

£27.22 1
NGK SPARK PLUG - MAR9B-JDS
10038074

The item is in stock and will be delivered in 2-4 working days. Note: Stocks are updated online every hour on working days from 7 a.m. to 8 p.m., so there is a good chance that the products are available if they appear online.

Available

£13.17 1
NGK SPARK PLUG - MR8BI-8
10038132

The item is in stock and will be delivered in 2-4 working days. Note: Stocks are updated online every hour on working days from 7 a.m. to 8 p.m., so there is a good chance that the products are available if they appear online.

Available

£28.98 1
NGK SPARK PLUG - MR8E-9
10038184

The item is in stock and will be delivered in 2-4 working days. Note: Stocks are updated online every hour on working days from 7 a.m. to 8 p.m., so there is a good chance that the products are available if they appear online.

Available

£12.29 1
NGK SPARK PLUG - PMR7A
10038077

The item is in stock and will be delivered in 2-4 working days. Note: Stocks are updated online every hour on working days from 7 a.m. to 8 p.m., so there is a good chance that the products are available if they appear online.

Available

£25.47 1
NGK SPARK PLUG - PMR8B
10038078

The item is in stock and will be delivered in 2-4 working days. Note: Stocks are updated online every hour on working days from 7 a.m. to 8 p.m., so there is a good chance that the products are available if they appear online.

Available

£23.71 1
NGK SPARK PLUG - PMR9B
10038076

The item is in stock and will be delivered in 2-4 working days. Note: Stocks are updated online every hour on working days from 7 a.m. to 8 p.m., so there is a good chance that the products are available if they appear online.

Available

£22.83 1
NGK SPARK PLUG - R0045Q-10
10038079

The item is in stock and will be delivered in 2-4 working days. Note: Stocks are updated online every hour on working days from 7 a.m. to 8 p.m., so there is a good chance that the products are available if they appear online.

Available

£101.90 1
NGK SPARK PLUG - R2349-10
10038091

The item is in stock and will be delivered in 2-4 working days. Note: Stocks are updated online every hour on working days from 7 a.m. to 8 p.m., so there is a good chance that the products are available if they appear online.

Available

£66.76 1
NGK SPARK PLUG - R2525-9
10038089

The item is in stock and will be delivered in 2-4 working days. Note: Stocks are updated online every hour on working days from 7 a.m. to 8 p.m., so there is a good chance that the products are available if they appear online.

Available

£47.43 1
NGK SPARK PLUG - SILMAR8A9S
10038026

The item is in stock and will be delivered in 2-4 working days. Note: Stocks are updated online every hour on working days from 7 a.m. to 8 p.m., so there is a good chance that the products are available if they appear online.

Available

£24.59 1
NGK SPARK PLUG - SILMAR8C9
10038098

The item is in stock and will be delivered in 2-4 working days. Note: Stocks are updated online every hour on working days from 7 a.m. to 8 p.m., so there is a good chance that the products are available if they appear online.

Available

£27.22 1
NGK SPARK PLUG - SILMAR9B9
10038025

The item is in stock and will be delivered in 2-4 working days. Note: Stocks are updated online every hour on working days from 7 a.m. to 8 p.m., so there is a good chance that the products are available if they appear online.

Available

£32.50 1
SPARK PLUG NGK - AB-6
10012185

The item is in stock and will be delivered in 2-4 working days. Note: Stocks are updated online every hour on working days from 7 a.m. to 8 p.m., so there is a good chance that the products are available if they appear online.

Available

£8.78 1
SPARK PLUG NGK - B6HS
10035003

The item is in stock and will be delivered in 2-4 working days. Note: Stocks are updated online every hour on working days from 7 a.m. to 8 p.m., so there is a good chance that the products are available if they appear online.

Available

£3.51 1
SPARK PLUG NGK - B7ES
10035000

The item is in stock and will be delivered in 2-4 working days. Note: Stocks are updated online every hour on working days from 7 a.m. to 8 p.m., so there is a good chance that the products are available if they appear online.

Available

£6.14 1
SPARK PLUG NGK - B7HS
10035005

The item is in stock and will be delivered in 2-4 working days. Note: Stocks are updated online every hour on working days from 7 a.m. to 8 p.m., so there is a good chance that the products are available if they appear online.

Available

£3.51 1
SPARK PLUG NGK - B8ES
10035001

The item is in stock and will be delivered in 2-4 working days. Note: Stocks are updated online every hour on working days from 7 a.m. to 8 p.m., so there is a good chance that the products are available if they appear online.

Available

£3.51 1
SPARK PLUG NGK - B8HS
10035006

The item is in stock and will be delivered in 2-4 working days. Note: Stocks are updated online every hour on working days from 7 a.m. to 8 p.m., so there is a good chance that the products are available if they appear online.

Available

£3.51 1
SPARK PLUG NGK - B9EG
10035159

The item is in stock and will be delivered in 2-4 working days. Note: Stocks are updated online every hour on working days from 7 a.m. to 8 p.m., so there is a good chance that the products are available if they appear online.

Available

£6.14 1
SPARK PLUG NGK - B9ES
10035002

The item is in stock and will be delivered in 2-4 working days. Note: Stocks are updated online every hour on working days from 7 a.m. to 8 p.m., so there is a good chance that the products are available if they appear online.

Available

£6.14

1 £3.51 1
SPARK PLUG NGK - B9HS
10035007

The item is in stock and will be delivered in 2-4 working days. Note: Stocks are updated online every hour on working days from 7 a.m. to 8 p.m., so there is a good chance that the products are available if they appear online.

Available

£6.14 1
SPARK PLUG NGK - BCP7ET
10035189

The item is in stock and will be delivered in 2-4 working days. Note: Stocks are updated online every hour on working days from 7 a.m. to 8 p.m., so there is a good chance that the products are available if they appear online.

Available

£5.26 1
SPARK PLUG NGK - BKR7EKC
10035199

The item is in stock and will be delivered in 2-4 working days. Note: Stocks are updated online every hour on working days from 7 a.m. to 8 p.m., so there is a good chance that the products are available if they appear online.

Available

£7.02

1 £6.14 1
SPARK PLUG NGK - BP6ES
10035010

The item is in stock and will be delivered in 2-4 working days. Note: Stocks are updated online every hour on working days from 7 a.m. to 8 p.m., so there is a good chance that the products are available if they appear online.

Available

£3.51 1
SPARK PLUG NGK - BP6HS
10035162

The item is in stock and will be delivered in 2-4 working days. Note: Stocks are updated online every hour on working days from 7 a.m. to 8 p.m., so there is a good chance that the products are available if they appear online.

Available

£3.51 1
SPARK PLUG NGK - BP7ES
10035011

The item is in stock and will be delivered in 2-4 working days. Note: Stocks are updated online every hour on working days from 7 a.m. to 8 p.m., so there is a good chance that the products are available if they appear online.

Available

£2.63 1
SPARK PLUG NGK - BP7HS
10035004

The item is in stock and will be delivered in 2-4 working days. Note: Stocks are updated online every hour on working days from 7 a.m. to 8 p.m., so there is a good chance that the products are available if they appear online.

Available

£6.14 1
SPARK PLUG NGK - BP8ES
10035012

The item is in stock and will be delivered in 2-4 working days. Note: Stocks are updated online every hour on working days from 7 a.m. to 8 p.m., so there is a good chance that the products are available if they appear online.

Available

£3.51 1
SPARK PLUG NGK - BP9ES
10035193

The item is in stock and will be delivered in 2-4 working days. Note: Stocks are updated online every hour on working days from 7 a.m. to 8 p.m., so there is a good chance that the products are available if they appear online.

Available

Please remember that "Last chance" items can sell out fast, especially when the price has been slashed and the clothes sizes you are looking for are popular. "Last chance" items may no longer be available in all Louis stores!

£3.12

1 £2.63 1
SPARK PLUG NGK - BPR5ES-11
10035065

The item is in stock and will be delivered in 2-4 working days. Note: Stocks are updated online every hour on working days from 7 a.m. to 8 p.m., so there is a good chance that the products are available if they appear online.

Available

£4.38 1
SPARK PLUG NGK - BPR6ES
10035033

The item is in stock and will be delivered in 2-4 working days. Note: Stocks are updated online every hour on working days from 7 a.m. to 8 p.m., so there is a good chance that the products are available if they appear online.

Available

£4.38 1
SPARK PLUG NGK - BPR6HS
10035047

The item is in stock and will be delivered in 2-4 working days. Note: Stocks are updated online every hour on working days from 7 a.m. to 8 p.m., so there is a good chance that the products are available if they appear online.

Available

£6.14 1
SPARK PLUG NGK - BPR7ES
10035121

The item is in stock and will be delivered in 2-4 working days. Note: Stocks are updated online every hour on working days from 7 a.m. to 8 p.m., so there is a good chance that the products are available if they appear online.

Available

£4.38 1
SPARK PLUG NGK - BPR7HS
10035060

The item is in stock and will be delivered in 2-4 working days. Note: Stocks are updated online every hour on working days from 7 a.m. to 8 p.m., so there is a good chance that the products are available if they appear online.

Available

£4.38 1
SPARK PLUG NGK - BPR8ES
10035122

The item is in stock and will be delivered in 2-4 working days. Note: Stocks are updated online every hour on working days from 7 a.m. to 8 p.m., so there is a good chance that the products are available if they appear online.

Available

£4.38 1
SPARK PLUG NGK - BR10EG
10035185

The item is in stock and will be delivered in 2-4 working days. Note: Stocks are updated online every hour on working days from 7 a.m. to 8 p.m., so there is a good chance that the products are available if they appear online.

Available

£7.02 1
SPARK PLUG NGK - BR6ES
10035164

The item is in stock and will be delivered in 2-4 working days. Note: Stocks are updated online every hour on working days from 7 a.m. to 8 p.m., so there is a good chance that the products are available if they appear online.

Available

£4.38 1
SPARK PLUG NGK - BR6HSA
10035063

The item is in stock and will be delivered in 2-4 working days. Note: Stocks are updated online every hour on working days from 7 a.m. to 8 p.m., so there is a good chance that the products are available if they appear online.

Available

£6.14 1
SPARK PLUG NGK - BR7ES
10035124

The item is in stock and will be delivered in 2-4 working days. Note: Stocks are updated online every hour on working days from 7 a.m. to 8 p.m., so there is a good chance that the products are available if they appear online.

Available

£4.38 1
SPARK PLUG NGK - BR7HS
10035044

The item is in stock and will be delivered in 2-4 working days. Note: Stocks are updated online every hour on working days from 7 a.m. to 8 p.m., so there is a good chance that the products are available if they appear online.

Available

£4.38 1
SPARK PLUG NGK - BR8ECM
10035194

The item is in stock and will be delivered in 2-4 working days. Note: Stocks are updated online every hour on working days from 7 a.m. to 8 p.m., so there is a good chance that the products are available if they appear online.

Available

£11.41 1
SPARK PLUG NGK - BR8EG
10035195

The item is in stock and will be delivered in 2-4 working days. Note: Stocks are updated online every hour on working days from 7 a.m. to 8 p.m., so there is a good chance that the products are available if they appear online.

Available

£7.02 1
SPARK PLUG NGK - BR8ES
10035049

The item is in stock and will be delivered in 2-4 working days. Note: Stocks are updated online every hour on working days from 7 a.m. to 8 p.m., so there is a good chance that the products are available if they appear online.

Available

£4.38 1
SPARK PLUG NGK - BR8HS
10035045

The item is in stock and will be delivered in 2-4 working days. Note: Stocks are updated online every hour on working days from 7 a.m. to 8 p.m., so there is a good chance that the products are available if they appear online.

Available

£6.14 1
SPARK PLUG NGK - BR8HSA
10035066

The item is in stock and will be delivered in 2-4 working days. Note: Stocks are updated online every hour on working days from 7 a.m. to 8 p.m., so there is a good chance that the products are available if they appear online.

Available

£6.14 1
SPARK PLUG NGK - BR9ECM
10035166

The item is in stock and will be delivered in 2-4 working days. Note: Stocks are updated online every hour on working days from 7 a.m. to 8 p.m., so there is a good chance that the products are available if they appear online.

Available

£7.90 1
SPARK PLUG NGK - BR9EG
10035196

The item is in stock and will be delivered in 2-4 working days. Note: Stocks are updated online every hour on working days from 7 a.m. to 8 p.m., so there is a good chance that the products are available if they appear online.

Available

£7.02 1
SPARK PLUG NGK - BR9ES
10035120

The item is in stock and will be delivered in 2-4 working days. Note: Stocks are updated online every hour on working days from 7 a.m. to 8 p.m., so there is a good chance that the products are available if they appear online.

Available

£4.38 1
SPARK PLUG NGK - C7HSA
10035169

The item is in stock and will be delivered in 2-4 working days. Note: Stocks are updated online every hour on working days from 7 a.m. to 8 p.m., so there is a good chance that the products are available if they appear online.

Available

£6.14 1
SPARK PLUG NGK - CPR7EA-9
10035208

The item is in stock and will be delivered in 2-4 working days. Note: Stocks are updated online every hour on working days from 7 a.m. to 8 p.m., so there is a good chance that the products are available if they appear online.

Available

£7.02 1
SPARK PLUG NGK - CPR8E
10035064

The item is in stock and will be delivered in 2-4 working days. Note: Stocks are updated online every hour on working days from 7 a.m. to 8 p.m., so there is a good chance that the products are available if they appear online.

Available

£8.78 1
SPARK PLUG NGK - CPR8EA-9
10035078

The item is in stock and will be delivered in 2-4 working days. Note: Stocks are updated online every hour on working days from 7 a.m. to 8 p.m., so there is a good chance that the products are available if they appear online.

Available

£15.80 1
SPARK PLUG NGK - CPR8EB-9
10035213

The item is in stock and will be delivered in 2-4 working days. Note: Stocks are updated online every hour on working days from 7 a.m. to 8 p.m., so there is a good chance that the products are available if they appear online.

Available

£8.78 1
SPARK PLUG NGK - CPR9EA-9
10035216

The item is in stock and will be delivered in 2-4 working days. Note: Stocks are updated online every hour on working days from 7 a.m. to 8 p.m., so there is a good chance that the products are available if they appear online.

Available

£8.78 1
SPARK PLUG NGK - CR10EK
10035030

The item is in stock and will be delivered in 2-4 working days. Note: Stocks are updated online every hour on working days from 7 a.m. to 8 p.m., so there is a good chance that the products are available if they appear online.

Available

£9.65 1
SPARK PLUG NGK - CR6HS
10035025

The item is in stock and will be delivered in 2-4 working days. Note: Stocks are updated online every hour on working days from 7 a.m. to 8 p.m., so there is a good chance that the products are available if they appear online.

Available

£6.14 1
SPARK PLUG NGK - CR6HSA
10035069

The item is in stock and will be delivered in 2-4 working days. Note: Stocks are updated online every hour on working days from 7 a.m. to 8 p.m., so there is a good chance that the products are available if they appear online.

Available

£6.14 1
SPARK PLUG NGK - CR6HSB-9
10038759

The item is in stock and will be delivered in 2-4 working days. Note: Stocks are updated online every hour on working days from 7 a.m. to 8 p.m., so there is a good chance that the products are available if they appear online.

Available

£4.38 1
SPARK PLUG NGK - CR7E
10035070

The item is in stock and will be delivered in 2-4 working days. Note: Stocks are updated online every hour on working days from 7 a.m. to 8 p.m., so there is a good chance that the products are available if they appear online.

Available

£7.90 1
SPARK PLUG NGK - CR7EB
10035042

The item is in stock and will be delivered in 2-4 working days. Note: Stocks are updated online every hour on working days from 7 a.m. to 8 p.m., so there is a good chance that the products are available if they appear online.

Available

£8.78 1
SPARK PLUG NGK - CR7EKB
10035019

The item is in stock and will be delivered in 2-4 working days. Note: Stocks are updated online every hour on working days from 7 a.m. to 8 p.m., so there is a good chance that the products are available if they appear online.

Available

£10.53 1
SPARK PLUG NGK - CR7HS
10035024

The item is in stock and will be delivered in 2-4 working days. Note: Stocks are updated online every hour on working days from 7 a.m. to 8 p.m., so there is a good chance that the products are available if they appear online.

Available

£6.14 1
SPARK PLUG NGK - CR7HSA
10035186

The item is in stock and will be delivered in 2-4 working days. Note: Stocks are updated online every hour on working days from 7 a.m. to 8 p.m., so there is a good chance that the products are available if they appear online.

Available

£6.14 1
SPARK PLUG NGK - CR8E
10035039

The item is in stock and will be delivered in 2-4 working days. Note: Stocks are updated online every hour on working days from 7 a.m. to 8 p.m., so there is a good chance that the products are available if they appear online.

Available

£7.02 1
SPARK PLUG NGK - CR8EB
10035009

The item is in stock and will be delivered in 2-4 working days. Note: Stocks are updated online every hour on working days from 7 a.m. to 8 p.m., so there is a good chance that the products are available if they appear online.

Available

£7.90 1
SPARK PLUG NGK - CR8EH-9
10035031

The item is in stock and will be delivered in 2-4 working days. Note: Stocks are updated online every hour on working days from 7 a.m. to 8 p.m., so there is a good chance that the products are available if they appear online.

Available

£10.53

1 £8.78 1
SPARK PLUG NGK - CR8EK
10035141

The item is in stock and will be delivered in 2-4 working days. Note: Stocks are updated online every hour on working days from 7 a.m. to 8 p.m., so there is a good chance that the products are available if they appear online.

Available

£10.53 1
SPARK PLUG NGK - CR8EKB
10035081

The item is in stock and will be delivered in 2-4 working days. Note: Stocks are updated online every hour on working days from 7 a.m. to 8 p.m., so there is a good chance that the products are available if they appear online.

Available

£10.53 1
SPARK PLUG NGK - CR8HSA
10035072

The item is in stock and will be delivered in 2-4 working days. Note: Stocks are updated online every hour on working days from 7 a.m. to 8 p.m., so there is a good chance that the products are available if they appear online.

Available

£6.14 1
SPARK PLUG NGK - CR9E
10035022

The item is in stock and will be delivered in 2-4 working days. Note: Stocks are updated online every hour on working days from 7 a.m. to 8 p.m., so there is a good chance that the products are available if they appear online.

Available

£7.02 1
SPARK PLUG NGK - CR9EB
10035043

The item is in stock and will be delivered in 2-4 working days. Note: Stocks are updated online every hour on working days from 7 a.m. to 8 p.m., so there is a good chance that the products are available if they appear online.

Available

£8.78 1
SPARK PLUG NGK - CR9EH-9
10035032

The item is in stock and will be delivered in 2-4 working days. Note: Stocks are updated online every hour on working days from 7 a.m. to 8 p.m., so there is a good chance that the products are available if they appear online.

Available

£10.53

1 £8.78 1
SPARK PLUG NGK - CR9EKB
10035082

The item is in stock and will be delivered in 2-4 working days. Note: Stocks are updated online every hour on working days from 7 a.m. to 8 p.m., so there is a good chance that the products are available if they appear online.

Available

£11.41 1
SPARK PLUG NGK - D7EA

Important notes

10035023

The item is in stock and will be delivered in 2-4 working days. Note: Stocks are updated online every hour on working days from 7 a.m. to 8 p.m., so there is a good chance that the products are available if they appear online.

Available

£6.14 1
SPARK PLUG NGK - D8EA
10035038

The item is in stock and will be delivered in 2-4 working days. Note: Stocks are updated online every hour on working days from 7 a.m. to 8 p.m., so there is a good chance that the products are available if they appear online.

Available

£6.14 1
SPARK PLUG NGK - D9EA
10035048

The item is in stock and will be delivered in 2-4 working days. Note: Stocks are updated online every hour on working days from 7 a.m. to 8 p.m., so there is a good chance that the products are available if they appear online.

Available

£6.14 1
SPARK PLUG NGK - DCPR6E
10035079

The item is in stock and will be delivered in 2-4 working days. Note: Stocks are updated online every hour on working days from 7 a.m. to 8 p.m., so there is a good chance that the products are available if they appear online.

Available

£6.14 1
SPARK PLUG NGK - DCPR7E
10035098

The item is in stock and will be delivered in 2-4 working days. Note: Stocks are updated online every hour on working days from 7 a.m. to 8 p.m., so there is a good chance that the products are available if they appear online.

Available

£6.14 1
SPARK PLUG NGK - DCPR8E
10035015

The item is in stock and will be delivered in 2-4 working days. Note: Stocks are updated online every hour on working days from 7 a.m. to 8 p.m., so there is a good chance that the products are available if they appear online.

Available

£9.65 1
SPARK PLUG NGK - DCPR8EKC
10035099

The item is in stock and will be delivered in 2-4 working days. Note: Stocks are updated online every hour on working days from 7 a.m. to 8 p.m., so there is a good chance that the products are available if they appear online.

Available

£8.78 1
SPARK PLUG NGK - DCPR9E
10035097

The item is in stock and will be delivered in 2-4 working days. Note: Stocks are updated online every hour on working days from 7 a.m. to 8 p.m., so there is a good chance that the products are available if they appear online.

Available

£7.90 1
SPARK PLUG NGK - DP7EA-9
10035187

The item is in stock and will be delivered in 2-4 working days. Note: Stocks are updated online every hour on working days from 7 a.m. to 8 p.m., so there is a good chance that the products are available if they appear online.

Available

£1.27 1
SPARK PLUG NGK - DP8EA-9
10035180

The item is in stock and will be delivered in 2-4 working days. Note: Stocks are updated online every hour on working days from 7 a.m. to 8 p.m., so there is a good chance that the products are available if they appear online.

Available

£6.14 1
SPARK PLUG NGK - DPR5EA-9
10035188

The item is in stock and will be delivered in 2-4 working days. Note: Stocks are updated online every hour on working days from 7 a.m. to 8 p.m., so there is a good chance that the products are available if they appear online.

Available

£6.14 1
SPARK PLUG NGK - DPR6EA-9
10035181

The item is in stock and will be delivered in 2-4 working days. Note: Stocks are updated online every hour on working days from 7 a.m. to 8 p.m., so there is a good chance that the products are available if they appear online.

Available

£6.14 1
SPARK PLUG NGK - DPR7EA-9
10035013

The item is in stock and will be delivered in 2-4 working days. Note: Stocks are updated online every hour on working days from 7 a.m. to 8 p.m., so there is a good chance that the products are available if they appear online.

Available

£4.38 1
SPARK PLUG NGK - DPR8EA-9
10035014

The item is in stock and will be delivered in 2-4 working days. Note: Stocks are updated online every hour on working days from 7 a.m. to 8 p.m., so there is a good chance that the products are available if they appear online.

Available

£6.14

1 £3.51 1
SPARK PLUG NGK - DPR9EA-9
10035017

The item is in stock and will be delivered in 2-4 working days. Note: Stocks are updated online every hour on working days from 7 a.m. to 8 p.m., so there is a good chance that the products are available if they appear online.

Available

£6.14

1 £3.51 1
SPARK PLUG NGK - DR7EA
10035182

The item is in stock and will be delivered in 2-4 working days. Note: Stocks are updated online every hour on working days from 7 a.m. to 8 p.m., so there is a good chance that the products are available if they appear online.

Available

£4.38 1
SPARK PLUG NGK - DR7ES
10035016

The item is in stock and will be delivered in 2-4 working days. Note: Stocks are updated online every hour on working days from 7 a.m. to 8 p.m., so there is a good chance that the products are available if they appear online.

Available

£6.14 1
SPARK PLUG NGK - DR8EA
10035140

The item is in stock and will be delivered in 2-4 working days. Note: Stocks are updated online every hour on working days from 7 a.m. to 8 p.m., so there is a good chance that the products are available if they appear online.

Available

£3.51 1
SPARK PLUG NGK - DR8EB
10035205

The item is in stock and will be delivered in 2-4 working days. Note: Stocks are updated online every hour on working days from 7 a.m. to 8 p.m., so there is a good chance that the products are available if they appear online.

Available

£7.90 1
SPARK PLUG NGK - DR8ES
10035040

The item is in stock and will be delivered in 2-4 working days. Note: Stocks are updated online every hour on working days from 7 a.m. to 8 p.m., so there is a good chance that the products are available if they appear online.

Available

£6.14 1
SPARK PLUG NGK - DR8ES-L
10035037

The item is in stock and will be delivered in 2-4 working days. Note: Stocks are updated online every hour on working days from 7 a.m. to 8 p.m., so there is a good chance that the products are available if they appear online.

Available

£6.14 1
SPARK PLUG NGK - DR9EA
10035050

The item is in stock and will be delivered in 2-4 working days. Note: Stocks are updated online every hour on working days from 7 a.m. to 8 p.m., so there is a good chance that the products are available if they appear online.

Available

£4.38 1
SPARK PLUG NGK - JR9B
10035137

The item is in stock and will be delivered in 2-4 working days. Note: Stocks are updated online every hour on working days from 7 a.m. to 8 p.m., so there is a good chance that the products are available if they appear online.

Available

£6.14

1 £5.26 1
SPARK PLUG NGK - JR9C
10035036

The item is in stock and will be delivered in 2-4 working days. Note: Stocks are updated online every hour on working days from 7 a.m. to 8 p.m., so there is a good chance that the products are available if they appear online.

Available

£8.78 1
SPARK PLUG NGK - KR8DI
10038029

The item is in stock and will be delivered in 2-4 working days. Note: Stocks are updated online every hour on working days from 7 a.m. to 8 p.m., so there is a good chance that the products are available if they appear online.

Available

£22.83 1
SPARK PLUG NGK - LMAR7A-9
10035209

The item is in stock and will be delivered in 2-4 working days. Note: Stocks are updated online every hour on working days from 7 a.m. to 8 p.m., so there is a good chance that the products are available if they appear online.

Available

£13.17 1
SPARK PLUG NGK - LMAR8A-9S
10035253

The item is in stock and will be delivered in 2-4 working days. Note: Stocks are updated online every hour on working days from 7 a.m. to 8 p.m., so there is a good chance that the products are available if they appear online.

Available

£19.32 1
SPARK PLUG NGK - LMAR9D-J
10035433

This product is available at week 25.
Current calendar week: 15

Available as of calendar week 25

£10.53 1
SPARK PLUG NGK - LMAR9E-J
10035076

The item is in stock and will be delivered in 2-4 working days. Note: Stocks are updated online every hour on working days from 7 a.m. to 8 p.m., so there is a good chance that the products are available if they appear online.

Available

£19.32 1
SPARK PLUG NGK - LMARD-J
10035319

The item is in stock and will be delivered in 2-4 working days. Note: Stocks are updated online every hour on working days from 7 a.m. to 8 p.m., so there is a good chance that the products are available if they appear online.

Available

£10.53 1
SPARK PLUG NGK - MAR10A-J
10035207

The item is in stock and will be delivered in 2-4 working days. Note: Stocks are updated online every hour on working days from 7 a.m. to 8 p.m., so there is a good chance that the products are available if they appear online.

Available

£19.32 1
SPARK PLUG NGK - MAR8B-JDS
10035075

The item is in stock and will be delivered in 2-4 working days. Note: Stocks are updated online every hour on working days from 7 a.m. to 8 p.m., so there is a good chance that the products are available if they appear online.

Available

£10.53 1
SPARK PLUG NGK - MAR9A-J
10035206

The item is in stock and will be delivered in 2-4 working days. Note: Stocks are updated online every hour on working days from 7 a.m. to 8 p.m., so there is a good chance that the products are available if they appear online.

Available

£19.32 1
SPARK PLUG NGK - MR7F
10035317

The item is in stock and will be delivered in 2-4 working days. Note: Stocks are updated online every hour on working days from 7 a.m. to 8 p.m., so there is a good chance that the products are available if they appear online.

Available

£7.90 1
SPARK PLUG NGK - SILMAR9E9
10038758

The item is in stock and will be delivered in 2-4 working days. Note: Stocks are updated online every hour on working days from 7 a.m. to 8 p.m., so there is a good chance that the products are available if they appear online.

Available

£35.13 1